Assessment of dispositional behaviours: The case of Otago Virtual Hospital
04/10/2013
See on Scoop.it – Virtual Worlds Calling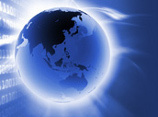 KiwiBelma's insight:
"Presenters: Swee-Kin Loke, Phil Blyth and Judith Swan (University of Otago, New Zealand)
Virtual worlds are suitable environments to enact scenario-based learning (SBL). The Otago Virtual Hospital is one such virtual world where medical students role-playing as junior doctors provide medical care to virtual patients in realistic scenarios. However, the assessment of SBL in medical education has either been inadequate or incongruent. In this webinar, the presenters will describe a conceptual framework to more validly assess dispositional behaviours (e.g., compassion, open-mindedness) in scenario-based activities and also provide an empirical illustration from a case study conducted with 11 students. This webinar addresses all educators with an interest in assessing SBL, particularly in the fields of medical, legal, and business education.
See on www.transformingassessment.com